Week in Review: July 15, 2015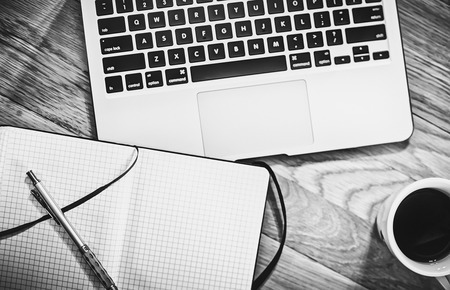 Image taken from Pixabay, CC0 Public Domain.
China: Draft Cybersecurity Law Would Give Govt Right to Shut Down Internet for Security
The Cyberspace Administration of China has played an active role in drafting a cybersecurity law (CN) that would give the government the ability to pull the plug on the Internet in the name of national security. Thanks to China Law Translate, a somewhat choppy but thorough English translation of the proposed law is available here. As Austin Ramzy of The New York Times remarked, many of the provisions are not new; still, Maya Wang, a Human Rights Watch researcher, emphasized, "The law is meant to say the party is serious about controlling the Internet." The law also further strengthens the principle of no real name, no service, by stating: "Where users do not provide real identi[ty] information, network operators must not provide them with relevant services." 
South Korea: Samsung and Google Said to Block LBGT Content and Apps
Reports are emerging that Samsung rejected an application from the makers of gay hookup app, Hornet, to be listed in its South Korean app store in 2013; activists are also highlighting Google Play's decision to remove Jack'd, a popular gay dating app, from its South Korean store a few years ago. "Because of a prevailing anti-gay sentiment, not only lawmakers but also domestic companies are reluctant to actively support LGBT policies," noted Seol Dong-hoon, a South Korean sociology professor at Chonbuk National University. This issue has gained international media coverage: [GR], [VI], and [NL].
United Arab Emirates (UAE): Australian Jailed and Then Deported for Facebook Picture
Jodie Magi, an Australian artist visiting Abu Dhabi, posted a photo on Facebook showing a vehicle blocking two car spots reserved for drivers with disabilities, and was subsequently fined and then jailed. Helen Regan of TIME noted that Magi had been charged under one of the UAE's Cybercrime laws; Amnesty International UAE says Magi could have violated Article 21 of the 2012 Cyber Crime Law. On her personal website, Magi said that she had moved to the United Arab Emirates three years go to teach local women graphic design. After paying a $3600 fine, spending 53 hours in custody, and being deported, she is now in Laos. 
USA: American and International Law Enforcement Agencies Seize Darkode
Echoing the previous takedown of Silk Road, the US Federal Bureau of Investigation (FBI), Europol, and 17 other international agencies have collaborated to seize Darkode, a website used by hackers to trade information on cyber-bugs and vulnerabilities. Steven Laval, senior investigating officer at the NCA's National Cyber Crime Unit, said: "Despite the exclusive nature of Darkode and the technical skills of its users, this action shows once again that we can identify and pursue those we believe are seeking to offend through an apparently secure online environment, far removed from their victims." In Darkode's eight yearlong history on the web, many, like U.S. Attorney David Hickton, believed that it had become "the most sophisticated English-speaking forum for criminal computer hackers in the world."  Some additional details available on the Darkode seizure are here [SP] and here [EN]. Though membership was invitation only, it is believed that over 300 people actively used Darkode. The International Business Times is reporting that the takedown also involved the arrests of 62 arrests in 18 countries.
The Internet Monitor Week in Review is a weekly round-up of news about Internet content controls and online activity around the world.