Week in Review: June 17, 2015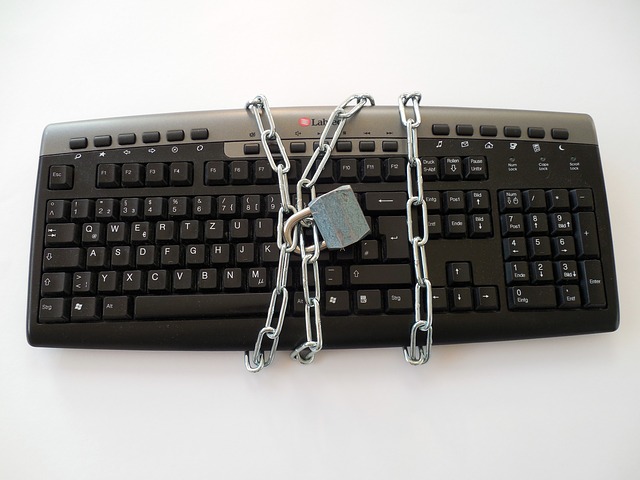 Photo credit: Pixabay
Belgium: Privacy Watchdog Chews Facebook Out for Tracking System, Privacy Issues 
The Belgian Privacy Commission is concerned about how Facebook collects data from "like" and "share" buttons; in a lawsuit, it accuses the company of deliberately amassing personal data of members as well as nonmembers without properly disclosing how this data might be used. A spokeswoman for Facebook responded, "We are confident that there is no merit to the [commission's] case." Other employees have argued that Facebook should only have to comply with regulators in Ireland, as that's the home of its European headquarters.
North Korea: Country's Only Cellphone Provider Discontinues 3G Service for Foreigners 
Koryolink (고려링크), North Korea's only cellphone provider, has turned off its 3G access for foreigners, citing a service outage as the main culprit; the company is a joint venture between the Egyptian company Global Telecom Holding and the state-owned Korea Post and Telecommunications Corporation. The shutoff came just a day after Pyongyang's Koryo Hotel caught fire, and so, some analysts have alleged that the goal is likely to limit the distribution of photos that might embarrass the government.
Pakistan: Finance Minister of Punjab Withdraws Plan to Tax Internet Services 
On June 15, 2015, the F inance Minister of Punjab announced that he had withdrawn a controversial Internet tax proposal. At the end of May, the Punjabi provincial government had announced its intention to introduce a 19.5% tax on all Internet services (via 3G, 4G, DSL and fiber) with a speed of 2Mb/s or higher; many opponents immediately worried that such a tax would hinder the adoption of 3G and 4G services. In response, a number of Pakistani digital companies and bloggers blacked out their websites to protest the proposed tax on Internet services.
Reddit: Administration Removes Five SubReddits; Users Respond 
On June 10, 2015, Reddit administrators revised the forum's community standards and decided to remove five subreddits, including r/fatpeoplehate; users opened subreddits to parse the idea of harassment, to propose other subreddits (i.e. /r/AdolfHitler, /r/WhitesWinFights) for similar bans, and to probe the social architecture of censorship. Reddit's management team posted this following message: "Our goal is to enable as many people as possible to have authentic conversations and share ideas and content on an open platform. We want as little involvement as possible in managing these interactions but will be involved when needed to protect privacy and free expression, and to prevent harassment. [...] We're banning behavior, not ideas." Many Reddit users have responded to CEO Ellen Pao's decision by comparing her to Hitler and even starting a petition to call for her resignation. This move comes in the immediate aftermath of former Twitter CEO Dick Costolo's resignation; Costolo will be largely remembered for his leaked memo, wherein he stated, "We suck at dealing with abuse." Questions remain about what sort of additional mechanisms to address hate speech, if any, both social media networks will implement in the coming weeks and months.
USA: Chinese Hack on Federal Office of Personnel Management Involves Millions of Records
Federal employees admitted that sensitive security clearance information, typically held by the Office of Personnel Management (OPM), had been compromised during a Chinese cyberattack. Joel Brenner, a former counter-intelligence official, noted, "These forms contain decades of personal information about people with [US government] clearances...which makes them easier to recruit for foreign espionage on behalf of a foreign country." Thus far, it is unclear if the Chinese government or individuals are behind the attack, though most US government-affiliated analysts have alleged that hackers from other countries are likely not at fault.
Wikipedia: Encyclopedia Switches to Automatic Search Encryption
On June 12, 2015, Yana Welinder, Victoria Barenetsky, and Brandon Black of the Wikimedia Foundation announced that the popular non-profit would implement HTTPS to encrypt traffic on all its websites in the coming weeks. There is some concern that the transition to HTTPS might hinder Wikimedia users, many of whom access the website from developing countries or networks with limited technical infrastructure. Some Wikipedians argued that it should be possible to opt out of the HTTPS system, but overall, reactions on various social media seemed positive. The policy decision comes only months after Wikimedia and several organizations, with the help of the American Civil Liberties Union, filed a lawsuit against the NSA for violating users' First and Fourth Amendment rights.
The Internet Monitor Week in Review is a weekly round-up of news about Internet content controls and online activity around the world.