Week in Review: July 29, 2015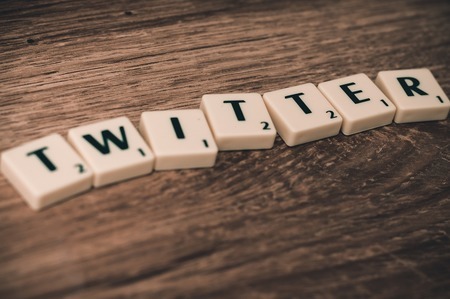 Photo credit: Pixabay
Google Moderator Prepares for Shutdown
Google has announced that at the end of the month it will close its Moderator, a Web-based tool for soliciting and voting on questions. Google Moderator has been employed by several political figures, including the President of the Mexican Senate as well as President-Elect Obama's transition team, which used the tool in a series of public forums called "Open Questions." During these sessions, they answered questions posted and voted up on the Moderator website. Emil Protalinski of Venture Beat noted, "[This] first series ran for less than 48 hours and attracted 1 million votes from 20,000 people on 10,000 questions, while the second ran for just over a week and attracted 4.7 million votes from 100,000 people on 76,000 questions." Authors of a Penn State white paper, "7 Things You Need to Know about Google Moderator," remarked, "Google Moderator provides unique insight into an audience's understanding by capturing the backchannel and allowing the audience to weight which questions, suggestions, or ideas are most interesting to them." Some on the Internet have speculated that Google's decision to shutdown the Moderator may be related to the rising - though controversial - popularity of Reddit.
Russia: Govt Internet Censors Accuse YouTube of Copyright Violations
The Russian Federal Service for Supervision in the Sphere of Telecom, Information Technologies and Mass Communications - also known as Roskomnadzor - has threatened [RUS] to block YouTube for copyright violations. YouTube has had a bumpy relationship with Roskomnadzor this year; in April, after unauthorized copies of two popular Russian TV series ("Chernobyl" and "Fizruk") emerged on the site, the Moscow city court ruled that the videos had to be removed. While YouTube quickly removed the content, Roskomnadzor now alleges that a total of 137 instances of copyright infringement remain online as of July 20. Tetyana Lokot of Global Voices translated Roskomnadzor's policy statement as follows, "After three business days, if the unlawful information is not removed, access to these URLs will be restricted by ISPs. This can mean that subscribers of some ISPs will have no access to the entirety of the YouTube service." Lokot, a PhD student at Merrill College of Journalism, University of Maryland, added, " Roskomnadzor doesn't usually warn sites when it adds them to the RuNet blacklist, but made an exception for YouTube in this particular case, seeing as the website is one of the world's most visited." For more information about Roskomnadzor, readers can turn to Internet Monitor's November 2014 special report, "The Tightening Web of Russian Internet Regulation."
Singapore and the United Kingdom: The Cyber Security Agency of Singapore (CSA) and the Cabinet Office of the United Kingdom Form Partnership
During the UK Prime Minister David Cameron's latest visit to Singapore, Singapore's CSA Chief Executive, David Koh, and Britain's National Security Adviser, Sir Nigel Kim Darroch, signed a Memorandum of Understanding (MOU) on Cyber Security Cooperation. Koh reflected, "This MOU paves the way for both Singapore and the UK to work closely together towards building a safe and reliable cyber space through enhanced research, talent development and information exchange. We look forward to bringing these initiatives to fruition in the coming months." Singapore's National Research Foundation (NRF) and the UK's Cabinet Office (CO) and Engineering and Physical Sciences Research Council (EPSRC) have previously worked together to encourage joint research activities in cyber security. Prime Minister David Cameron's comments on joint efforts between Singapore and the UK to decrease cyber attacks are available here.
Turkey: After Bombing in Suruç, Bans on Twitter and Kurdish Websites Follow
On July 22, 2015, the Turkish government briefly blocked access to Twitter to prevent images of a recent bombing in southeast Turkey from reaching a nationwide audience; access was restored later that day. Later, on July 25, 2015, Turkey's Telecommunications Directorate (TIB), similar to Russia's aforementioned Roskomnadzor, blocked access to several social and news websites, including Rudaw, BasNews, DİHA, ANHA, daily Özgür Gündem, Yüksekova Haber, Sendika.org, and RojNews; these websites were labeled by the Committee to Protect Journalists as "pro-Kurdish and leftist." Netizens were informed - when trying to access the websites - that they had been blocked by the TIB due to "administrative measures." Representatives from one of the banned websites Sendika.org proclaimed, "The censorship against the free press is an attack against the people's right to news by a fascist government that has stooped to launching a war and exploding bombs, all with the goal of staying in power. It is not simply a question of obstructing access to a few oppositional news sites; it is an attempt to obstruct access to democracy." Tensions remain high between Turks and Kurds after the Turkish government's recent decision to let the US use the Incirlik Air Base to conduct airstrikes against ISIS. There are increasing concerns that while fighting ISIS, the Turkish military might use the opportunity to disempower local Kurdish separatists. 
USA: After Two Years, White House Responds to "We the People" Petition on Snowden
Lisa Monaco, the President's Advisor on Homeland Security and Counterterrorism, responded to a "We the People" petition that had garnered 167,955 signatures. The petition, created by a resident of Rochester, New York on June 9, 2013, stated, "Edward Snowden is a national hero and should be immediately issued a a full, free, and absolute pardon for any crimes he has committed or may have committed related to blowing the whistle on secret NSA surveillance programs." In her reply, Monaco reiterates early statements made by the White House spokesperson and states, "Instead of constructively addressing these issues, Mr. Snowden's dangerous decision to steal and disclose classified information had severe consequences for the security of our country and the people who work day in and day out to protect it." The White House had previously received considerable criticism for not reviewing the petition earlier. On July 28, 2015, White House Chief Digital Officer Jason Goldman announced on Medium, "[W]e will aim to respond to [petitions] — with an update or policy statement — within 60 days wherever possible."
The Internet Monitor Week in Review is a weekly round-up of news about Internet content controls and online activity around the world.