Internet.org in Zambia: Altruism or Corporate Lip Service?
Gaining access to the Internet " is a really big deal" to Mark Zuckerberg – in his eyes, connectivity is a human right. This is the ethos powering Internet.org, an initiative he announced in July 2013. The project, which aims to make Internet access fast and affordable for those living in remote, underserved areas of the globe, is a partnership between Facebook and six mobile phone companies across the world. 
In numbers, the initiative seeks to bring Internet access to the 70% of the world without it – that's roughly 5 billion people. Through Internet.org, users will be able to access the Internet via smartphones outfitted with the Internet.org app, giving them access to a number of services. 
On July 31, Internet.org launched its first campaign in Zambia. Facebook has partnered with the Zambian offshoot of Indian telecom giant Bharti Airtel to bring Zambians Internet.org access. The perks include access to 13 different services, from AccuWeather to Mobile Alliance for Maternal Action to the Women's Rights App. 
The campaign has precedents that are similarly sponsored by corporations. Google recently announced that it's pouring immense capital into Internet-beaming micro-satellites, wi-fi balloons, and drones. It also sought to bring subsidized access to Google applications like Gmail and Google+ with 2012's Google Free Zone. 2010's Facebook Zero sought to accomplish something similar, acting as an embryonic version of Internet.org through which Facebook provided subsidized access to a bare-bones, text-only version of its site. Wikipedia Zero launched in 2012 to afford users free Wikipedia access on mobile phones. The Alliance for Affordable Internet, or A4AI, launched in October 2013 with the aim to enforce regulatory change to universalize affordable access.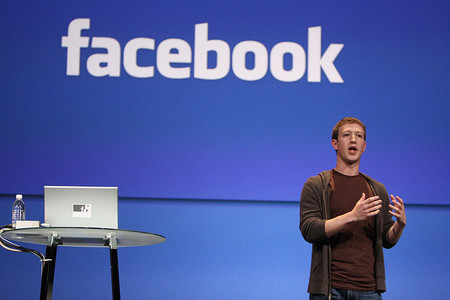 Facebook's Mark Zuckerberg, via Brian Solis.

In principle, Internet.org, predicated on bridging the global digital divide, sounds noble and just. That said, the project has been the target of damning critiques since its inception in 2013. As Chris Smith of BGR writes, the app forces users to create Facebook accounts. This move is, of course, something that will undeniably help Facebook financially, yet it also forces users, many of whom may lack basic digital literacy, to surrender their personal data to Facebook.  
Likewise, as Mat Honan of WIRED points out, there may be something fundamentally condescending about Internet.org's altruism, particularly in a country like Zambia with a mere 13% Internet penetration rate. Honan claims that Internet.org is establishing an Internet for "poor people," creating a sort of dumbed-down and elementary version of the Internet services that those in areas of high connectivity enjoy regularly. Likewise, Eric Hal Schwartz of InTheCapital recently observed that Internet.org's model fundamentally "makes poor people hostage to the decisions of Internet.org in a way that open access would not." There's no telling whether, for example, Internet.org can slow down access to the Women's Rights App on a whim. The plan, additionally, gives Facebook a monopoly over the Internet market in developing countries where there may not be many alternatives, consequently limiting options for netizens.  
Evgeny Morozov has been one of the campaign's most vocal critics. Writing in the opinion section of the Times, he calls the initiative a brilliant display of "venture humanitarianism in action," arguing that Internet.org's aims are couched in a do-gooder mentality he claims is pervasive in Silicon Valley. To Morozov, there's something fundamentally problematic about allowing Facebook to usher in a new era of connectivity in the developing world when the subtext of this aim is financially self-serving.  
Finally, the application forces users to pay different rates for different applications – a direct violation of net neutrality principles, in the sense that the initiative privileges some applications over others. In June, Chile's Subscretaria de Telecommuncaciones addressed these critiques outright when it ruled that services like Facebook Zero violated net neutrality laws, arguing that they distinguished content on "arbitrary" terms.  
As Leo Miralka of Quartz writes, rulings like those in Chile may be double-edged swords in areas of burgeoning connectivity. If citizens in the developing world are denied free connectivity to the Internet, how will they ever realize the Internet's potential? In an annotated response to Miralka's article, Chilean netizen micronauta wrote that these initiatives were not, in fact, free; hidden costs included the expense of buying SIM cards and other devices to use these applications.